Problem 44934. Plot Damped Sinusoid
Given two vectors t and y, make a plot containing a blue ( b ) dashed ( -- ) line of y versus t.
Mark the minimum value m of the vector y by adding a point to the plot. This point should be a red asterisk marker, and it must be added after the blue line.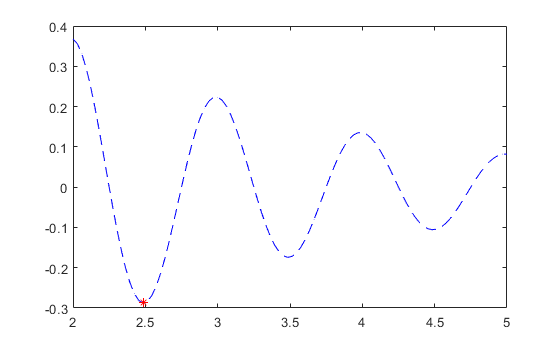 Return the minimum value of y as output m.
Solution Stats
30.21% Correct | 69.79% Incorrect
Solution Comments
Show comments
Problem Recent Solvers7561
Suggested Problems
More from this Author13
Community Treasure Hunt
Find the treasures in MATLAB Central and discover how the community can help you!
Start Hunting!