Control Point Selection Procedure
To specify control points in a pair of images interactively, use the Control Point Selection Tool, cpselect. The tool displays the image you want to register, called the moving image, next to the reference image, called the fixed image.
Specifying control points is a four-step process:
The following figure shows the default appearance of the tool when you first start it.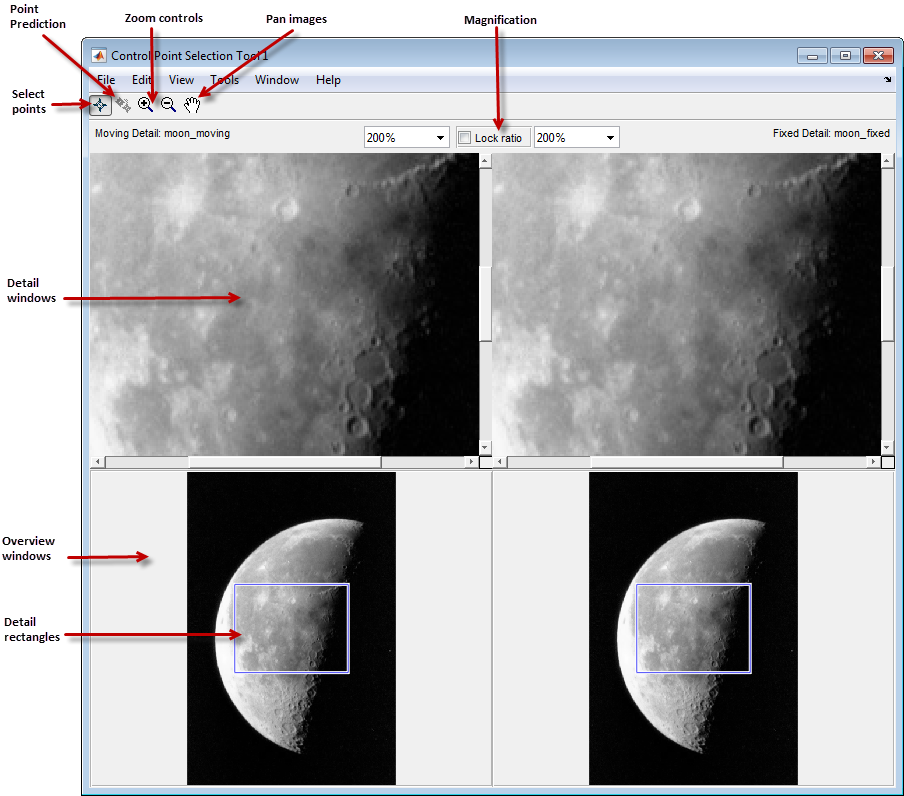 See Also
Related Topics